Loans 4 You - affordable loans for you?
Applying for a loan takes just a few moments, but remember that paying it off can take a lifetime! So make sure that you borrow responsibly and don't borrow more than you can afford to pay back. If you already have debts, getting a further loan to tide you over, while it may seem a quick fix it may not be the best thing for your overall finances. It might be time to seek the services of a debt adviser. There are plenty of services who provide advice for free and who do not offer you services that you need to pay for.
Peer to Peer Loans - Cheaper loans for you?
With High Street banks getting squeezed out of the loan market, peer to peer lending is predicted to double with more and more people using Zopa, Ratesetter and the like. In an unprecedented move the government is backing some of these businesses with capital to help them expand a provide a viable and reasonably priced alternative to both High Street banks and Pay Day loan companies.
Zopa Loans for you.
Get the best possible loans for you - avoid Payday Loans!
When you are looking for a loan should always shop around and make sure you get the best possible loan for you. Make sure you read the small print carefully and that you ensure that you understand the consequences if you don't make loan payments on time. Remember your home may be at risk if you fail to pay a loan 4 u secured on it and beware of penalty charges that may be incurred if you are late making payments on unsecured loans. Find out about Bounce Back Loans and Bounce Back Loan providers.
Make sure that you also include any administration or application or setup fees when calculating how much you will need to repay. Always make sure you get the right loans for you. Mortgage loans for you may also include house valuation fees and early redemption fees.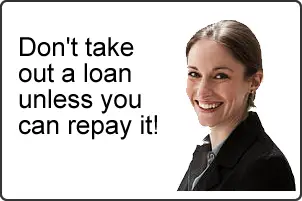 About Loans4You.org
This website does not offer loans and does not broker loans. We are not associated with the business trading under the name of Loans 4 U. We encourage people to take care when taking out any kind of loan from any provider.
Our advice is - don't take out a loan until you have thoroughly researched that it is best for you.
Loans 4 You for Debt
If you are in financial difficulties you should not take out additional loans to cover your debts. Rather you should get debt advice from an adviser who is registered with the OFT. There are many charities that specialise in FREE debt advice, and you should avail yourself of their services. Please remember that short term loans 4 u and door to door loans are very expensive and should be avoided.
Like many websites, this site generates an income by the placement of adverts - please see our privacy policy. The majority of advertising on this site is provided by Google. We do not control the adverts for loans you may see on this site.